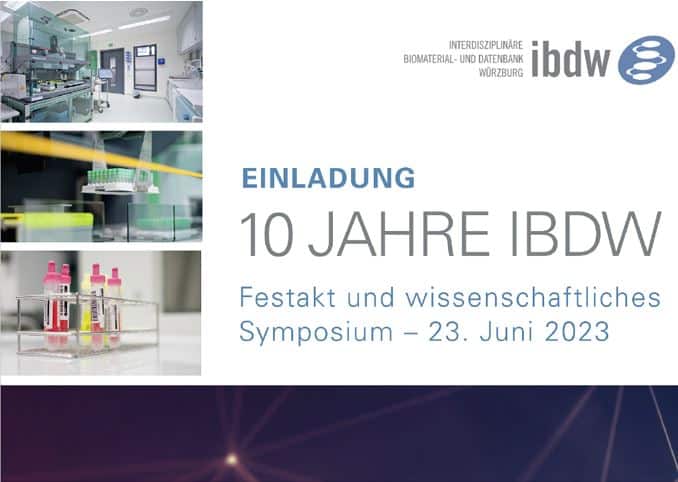 10 Years Interdisciplinary Biomaterial and Database Würzburg
The Interdisciplinary Biomaterial and Database Würzburg (ibdw) of the medical faculty and university clinic opened its doors and low temperature storage for the collection and storage of human biosamples for medical research in 2013.
In the course of the last decade, the ibdw has established itself as a central component of cutting-edge research at the Würzburg University Hospital, which is also reflected in the planned expansion of storage capacities. With the expansion of the clinical center to the north, the biobank also moves geographically into the center of the UKW campus.
The ibdw is celebrating its successful decade on June 23, 2023 with a scientific symposium for which it was able to attract renowned top researchers who will present highly topical topics.
On Saturday, June 24, the celebration continues for all interested parties with an open day with a varied program, a panel discussion and guided tours through the ibdw.
NBS Scientific offers many biobanking solutions including sample storage racks and tubes, sample handlers, liquid handlers and more. At this festive gathering, NBS Scientific will be present with a tabletop at stand 1A. We hope to meet you!