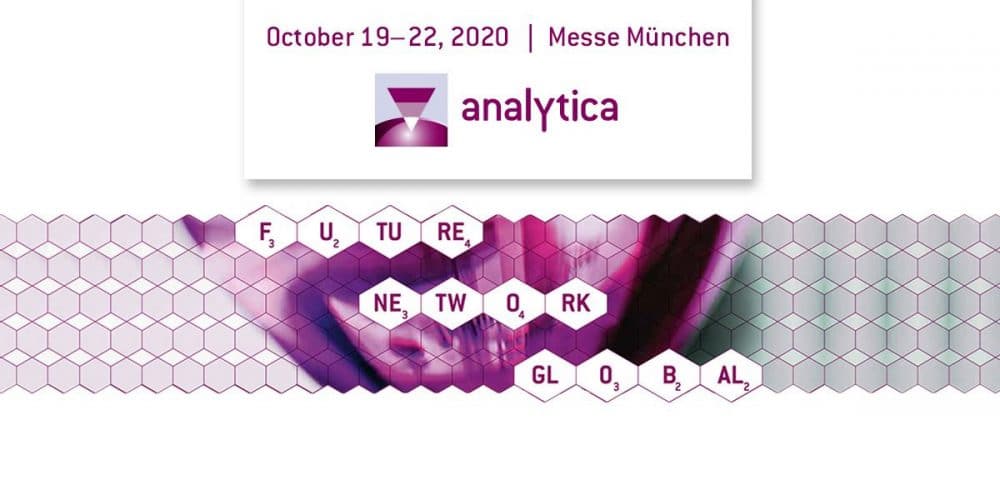 Analytica 2020 postponed!
Due to the increasing spread of the coronavirus (COVID-19) in Europe and on the basis of the recommendations of the Bavarian State Government as well as of the responsible health authorities, Messe München feels compelled to postpone analytica 2020. This measure is taken in consultation with the Exhibitors' Advisory Board and in responsibility for the health of exhibitors and visitors. analytica will now take place from October 19 to 22, 2020.
The decision to postpone the event was taken by Messe München in close cooperation with the Exhibitors' Advisory Board and in consideration of exhibitor feedback received by the industry association SPECTARIS. The vast majority of the exhibitors surveyed recommend postponing analytica. "Postponing it to the new date in fall is the measure necessary to offer manufacturers and visitors an optimal platform for their business, and to build on analytica's previous success," emphasizes Siegbert Holtermüller, Chairman of the Exhibitors' Advisory Board of analytica and Head of Sales Europe Life Science of Olympus.
The new date for analytica is October 19–22, 2020 (Monday–Thursday).
All tickets purchased and vouchers redeemed remain valid for the upcoming event.
Click here for more information about the event.