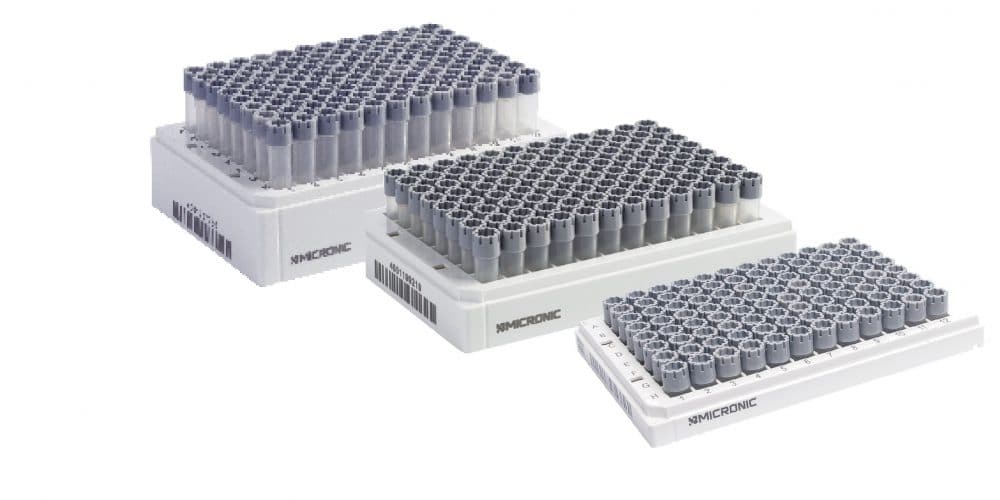 New in portfolio: Micronic's non-coded externally threaded tubes
New in our portfolio are Micronic's non-coded externally threaded tubes in the volumes: 0.30ml, 0.75ml and 1.40ml, these tube sizes are unique in the market!
The Micronic Non-coded Tubes provide an affordable way to improve sample preparation, processing, screening and logistics. Many laboratories use the non-coded tubes for testing, intermediate processes such as homogenizing samples using beads or short-term storage. Due to the thick tube walls, the tube has a sturdy design and superb properties for ultra-low temperature storage. Using externally threaded storage tubes eliminates the possibility of the sample coming into contact with the screw thread, minimizing change of cross-contamination while improving sample integrity. A triple start thread offers excellent closure to ensure safe sample preservation and storage. These sample tubes can also hold a higher (net) volume of material while occupying the same amount of storage space, maximizing storage volume.
The tubes are available in bulk or in the Micronic 96-well format Ultra-Low Temperature Rack. Contact us today and request a quote!